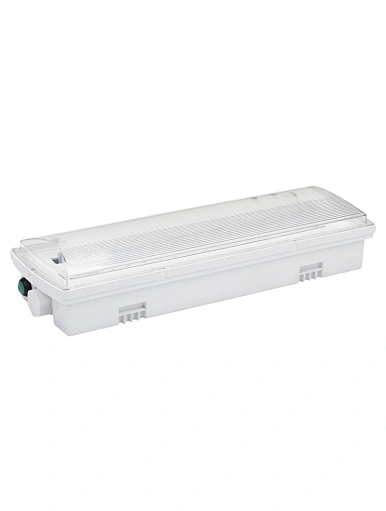 IP65 Integration Emergency Bulkhead
Features:
Maintained and Non-maintained mode optional;
IP65 protection;
Self-test function available;
Test switch available;
Inter-changable legends optional;
Quick installation;
Suitable for wall/ceiling
High quality PC material;
LiFePo4 and Ni-Cd battery optional;
Duration more than 3hours.
A multifunctional high-quality IP65 Bulkhead Light designed in case of emergency in indoor and outdoor areas where LED Bulkhead Emergency Light is needed .

The unique stainless steel buckle installation structure of this LED Bulkhead Emergency Light makes the IP65 Bulkhead Light suitable for ceiling installation, recessed installation and suspension installation on any surface where LED Bulkhead Emergency Light is needed. The Polycarbonate diffuser and body of this LED Bulkhead Emergency Light with impact strength up to IK08 and the unique integrated waterproof structure ensure the durability of this IP65 Bulkhead Light, and can pass the strict IP65 test to ensure the dust-proof, ash-proof and waterproof performance of the IP65 Bulkhead Light.
With IP65 test button and pre-installed quick connection device, users can realize this IP65 Bulkhead Light fast and convenient installation, wiring and emergency test without opening diffuser.

With high-quality LiFePO4 battery and self-test function,this LED Bulkhead Emergency Light suitable for all kinds of harsh and challenging environments, providing reliable, efficient and convenient performance.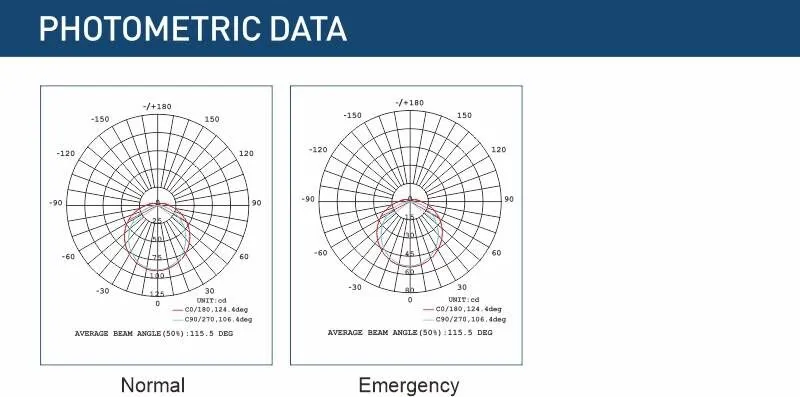 | | |
| --- | --- |
| Input Voltage/ Frequency | 220-240VAC 50/60Hz |
| Input Wattage | 5W |
| Lumen Output | 600Lm |
| Viewing Distance | 24M |
| Maintained and Non-maintained | M&NM optional |
| Selftest | optional |
| Test switch | Yes |
| Emergency Power Output | 2.5W |
| Emergency Lumen Output | 300Lm |
| Emergency Duration | >3hours |
| Battery pack  | LiFePO4 / Ni-Cd optional |
| Guarantee | 5Years |
| IP Rating  | IP65 |
| Size | 344*109*68 mm |
| Installation type | Surface mount / hanging |